189 Hosted Buyers, 2.850 b2b meetings
With the aim to make FOODTECH a key international business hub, the organizing company is already investing a significant amount in a comprehensive Hosted Buyer program for key international buyers.
FOODTECH 2019 intends to become the meeting point for hundreds of Greek and international exhibitors and a real pole of attraction for thousands of trade visitors from Greece as well as the global marketplace, at least as far as the region of Southeast Europe is concerned. To that end, FOODTECH has designed a comprehensive Hosted Buyer Program to attract the very highest caliber of buyers from across the globe, looking to do business in the Southeast of Europe.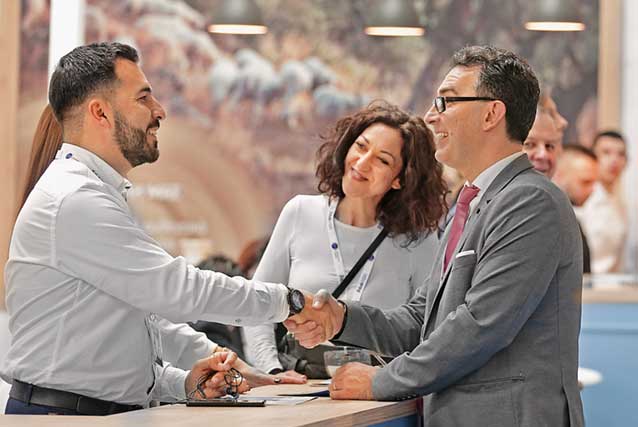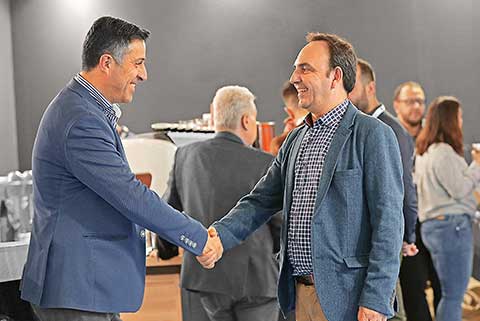 The program offers the opportunity for prominent professionals from within the F&B industry to attend exclusive pre-arranged meetings, gain inspiration, discover all the latest innovations in the sector, and conduct new business deals in an efficient and business-oriented environment, with all or part of their travel and accommodation expenses paid for. As a result, almost 189 major international buyers are expected to attend FOODTECH 2019 as part of the show's Hosted Buyer program. It is worth mentioning that approximately 2,850 b2b meetings between the buyers who will join the program and Greek as well as international exhibitors will take place during the 3 days of the fair.
It is worth noting that more than 100,000 euros will be invested in the fair's Hosted Buyer Program, while targeted promotional actions are taking place in large foreign markets in order to ensure the highest possible turnout of independent investors.
At this point, it is worth mentioning the great experience of the organizing company in this particular field, carrying out successfully for the last 6 years the Hosted Buyer Program of the FOOD EXPO trade show, which this year managed to attract 900 hosted buyers, a record number for Greek exhibition events. The know-how, experience and an already well-organized network of agents across the world, ensure the success of the program for FOODTECH 2019.