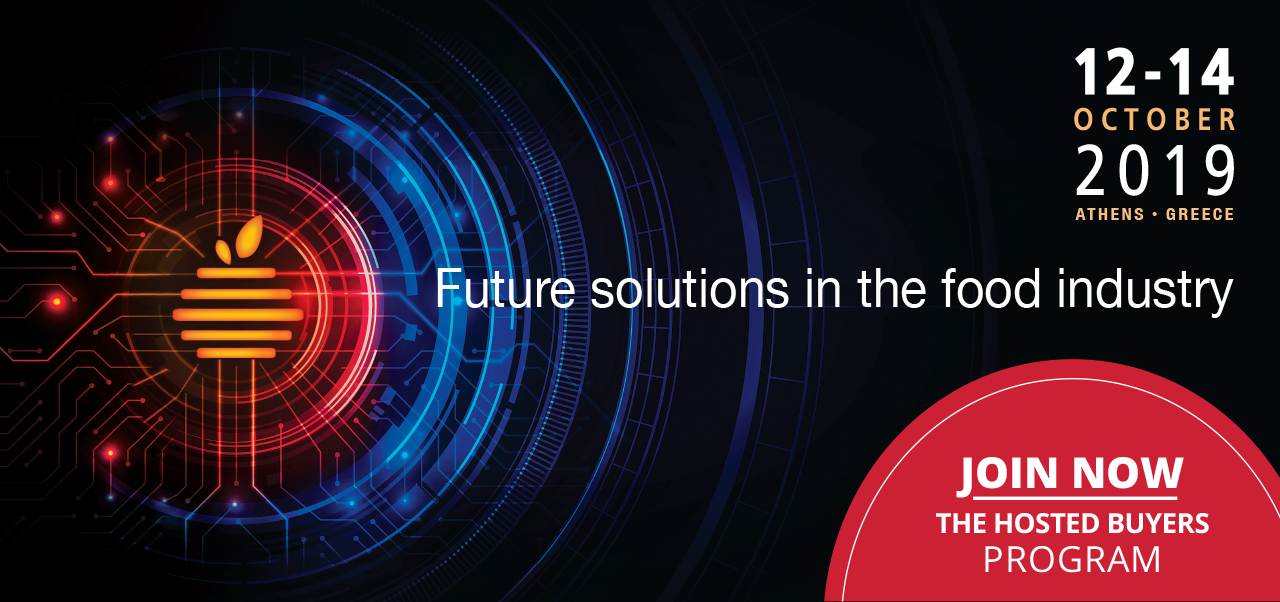 A targeted trade show for the food industry
FOODTECH, a new international trade show, is the answer to the F&B sector's need for modernization and constant technological update, and a surefire way to help industry companies move forward; a trade show specifically targeted at the production, processing, packaging and handling technologies of Food & Drinks, and directed to owners and executives from the sector's productive and commercial enterprises. So, if you are looking for new technologies and trends to integrate into your business, FOODTECH will provide great networking, as well as an opportunity to meet with new business connections and catch up with peers. Not to mention that meeting face-to-face with trade show exhibitors and holding b2b meetings through the show's Hosted Buyer Program will help build solid business relationships.
FOODTECH 2019 Forecast Key Figures








Join the Hosted Buyer Program & get important benefits
FOODTECH has designed a comprehensive Hosted Buyer Program to attract the very highest caliber of buyers from across the globe, looking to do business in the Southeast of Europe. The program offers the opportunity for prominent professionals from within the F&B industry to attend exclusive pre-arranged meetings, gain inspiration, discover all the latest innovations in the sector, and conduct new business deals in an efficient and business-oriented environment.
FREE
TRAVEL

FREE
ACCOMMODATION

B2B
SCHEDULED
MEETINGS

Who qualifies
Food and Beverage professionals from the entire range of food production and manufacturing (including CEOs, owners, plant managers, quality control supervisors, R&D managers, engineers, logistics managers, procurement support, etc.) will attend FOODTECH:
Dairy & cheese industries and artisanships
Olive mills & olive oil and table olive processors
Meat, poultry, meat products and meat preparations industries and artisanships
Frozen food industries
Bakery & confectionery product industries and artisanships
Ready meals and canned products industries
Sauces, dressings. Bio foods
Honey, nuts, jam, halva and confectionery producers & processors
Fruit & vegetable packaging plants
Fish, catches & cured fish production units
Pasta, pulse, spice & herb producers & processors
Water, juice, soda and beverage bottling companies. Coffee roasters
Wineries, breweries & distilleries
Organized retail. Food & Beverage wholesale