FOODTECH 2019, a source of attraction for international buyers
The turnout of 300 decision makers from 50 countries around the world, all of whom are active in the Food and Beverage industry, raised the exhibition into a key trade meeting of international proportions.
From the first moment FOODTECH was announced, the goal of the organizing company was to give it an international character and establish it as a major Technology and Equipment Exhibition for the Food and Beverage industry in the entire Southeastern Europe. So, through the presence of 300 foreign visitors, the 150 most important of which were selected based on strict criteria and joined the exhibition's Hosted Buyer program, FOODTECH confirmed expectations and set a solid foundation to become an important industry forum beyond the country's boarders. Throughout the three days of the exhibition, international buyers had the opportunity to hold a significant number of meetings with exhibitors and to leave either with new purchase deals or with new leads.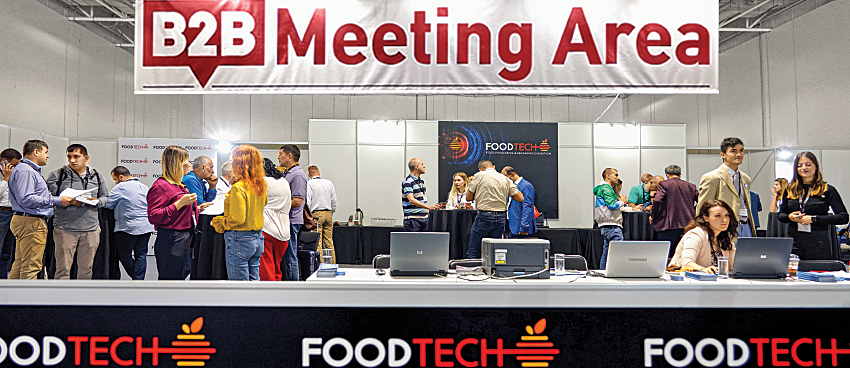 Significant business contacts between exhibitors and executives from all over the world
The international buyers' visit to the exhibition gave them the opportunity to learn about all the new products and innovative technological equipment required for the production, processing, packaging and distribution of their products, as well as to hold b2b meetings with Greek and foreign exhibitors in order to choose among the best in the market, improve their business product line and launch many new constructive partnerships. It is worth mentioning that these international visitors came from 50 countries from all over the world,  such as Egypt, Morocco, Algeria, Tunisia, Jordan, S. Arabia, United Arab Emirates, Israel, Lebanon, Albania, Bulgaria, Romania, Northern Macedonia, Serbia, Slovenia. Across the three days, the Greek and foreign exhibitors were able to see 300 foreign key buyers gathered in one place, and to make appointments and direct trade transactions.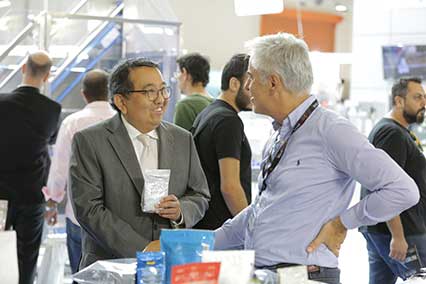 150 Hosted Buyers held 2,250 b2b meetings
The presence of 150 key foreign buyers who were included in the exhibition's Hosted Buyer program was significant, as they were able to make 2,250 meetings. At this point, it should be mentioned that the key buyers were decision makers, i.e. owners and executives (factory managers, production engineers, quality control officers, R&D managers, Logistics managers, procurement managers etc) from the entire range of productive and commercial businesses of the Food & Beverage industry.
The exhibitors who had the b2b meetings with the hosted buyers stressed to the reporters of FORUM S.A. that, all in all, they were satisfied with the buyers' interest for their products and services, as well as with the fact that, from what they gathered through their talks, the buyers came to Greece, and to the exhibition intent on doing business.