FOODTECH 2021 will welcome int'l buyers from all over the world
The organizing company will invest more in order to strengthen the trade show's Hosted Buyers program and support the international character of FOODTECH that have been developed from it's very first event.
FOODTECH has managed to emerge to a significant international trade meeting in Southeast Europe from it's very first organization and as a result FOODTECH 2021 has already been included in the agenda of important international buyers of the f&b industry from all over the world.
The 1st FOODTECH exceeded all commercial expectations with 300 decision makers from 50 countries around the world, active in the Food and Beverage industry, visiting the trade show. 150 most important of them were selected with strict criteria by the organizing company in order to join the Hosted Buyer program. Throughout the three days of the exhibition, those hosted buyers had the opportunity to hold 2,250 meetings with exhibitors and close new business deals.
Continuing its extroverted action FOODTECH 2021 is expected to attract even more international buyers and to establish itself as a major Technology and Equipment Exhibition for the Food and Beverage industry in the entire Southeastern Europe.
A more dynamic and targeted Hosted Buyer Program
The 2nd FOODTECH will give the opportunity to the international buyers, who will visit the trade show, to be informed about all the new products and the innovative technological equipment for the production, processing, packaging and distribution of their products.
They will also be able to get in touch with Greek and foreign exhibitors, to explore the latest technologies and new machines that will boost their business and off course learn about the new trends in the f&b industry. Of course, this year as well, a significant number of international buyers will be selected based on strict criteria by the organizing company to join the Hosted Buyer program of the exhibition, during which they will hold scheduled b2b meetings with Greek and foreign exhibitors.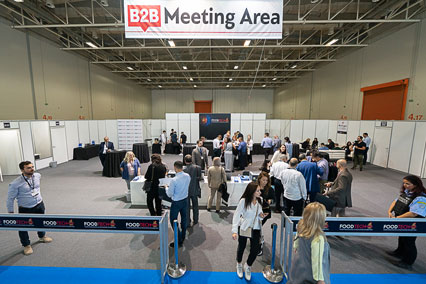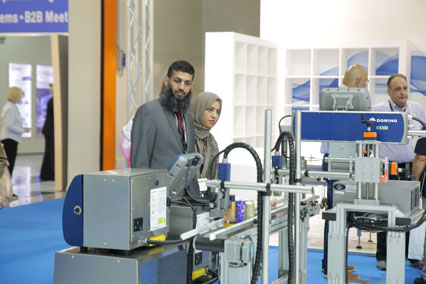 At this point, it should be mentioned that the key buyers are decision makers, i.e. owners and executives (factory managers, production engineers, quality control officers, R&D managers, Logistics managers, procurement managers etc) from from countries with production companies and units with greater specialization in the field of production and processing of food and beverages and therefore greater and more specific needs for equipment, technologies and services presented by FOODTECH exhibitors. Some of those countries are Egypt, Morocco, Algeria, Tunisia, Jordan, S. Arabia, United Arab Emirates, Israel, Lebanon, Albania, Bulgaria, Romania, Northern Macedonia, Serbia, Slovenia.
FOODTECH 2021 aims to raise the bar higher by further consolidating its international brand, through it's dynamic hosted buyers program, which is expected to attract strong international interest and support the export orientation of the companies that participate as exhibitors.