Remote Data Acquisition system by SABO S.A.
The RDAs (Remote Data Acquisition system) is a data acquisition and manipulation platform for data produced in industrial units. 
Data are transformed into decision making KPI's and are presented to the end user in real time through personalized reporting from any device (laptop, tablet, smartphone). The only prerequisite is a connection to the internet. SABO platform uses Microsoft's cloud (MS Azure) for storing data and Microsoft's Power BI Tools for creating and distributing reporting through secured protocol https.

Physical Architecture
The connectivity with the existing equipment requires minimum local infrastructure and is achieved:
a) with data providers directly with the control systems / SCADA, if applicable
b) with interfaces using the most common communication protocols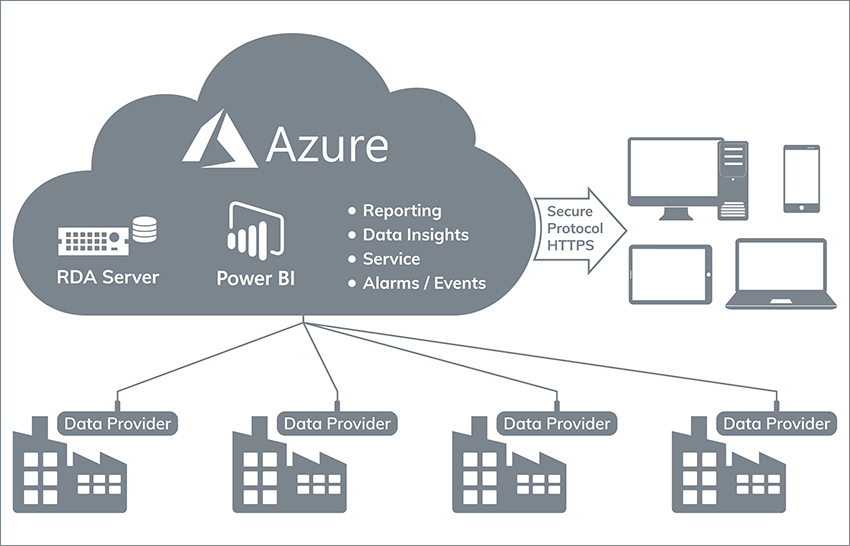 Physical Architecture
RDA's Solution Benefits
Process wise parametrization of the customers installation
Decision-making algorithms for improving production, cost, efficiency etc.
Proactive maintenance for the machinery
Event creation and management
Access your reports anywhere, from any device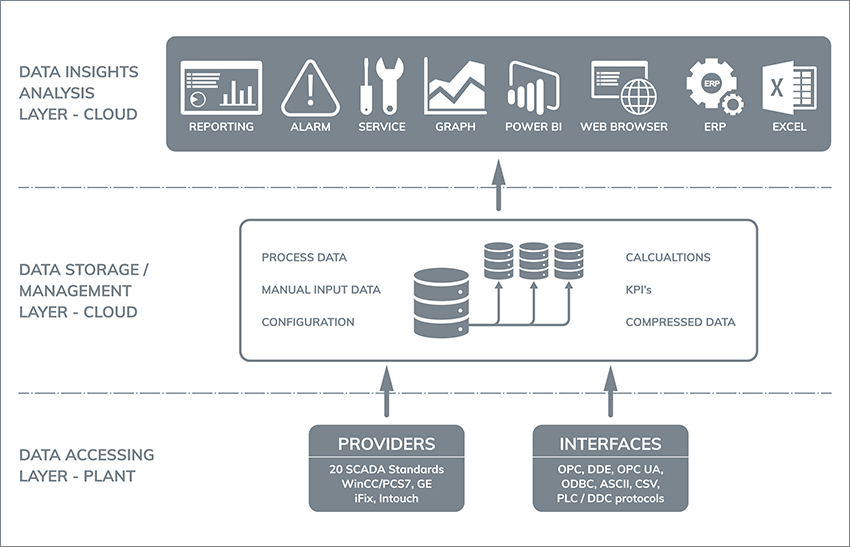 Logical Architecture
Typical Applications
Energy management
Personalized KPI's
Store equipment's operational time
Historical data analysis and operational scenarios building