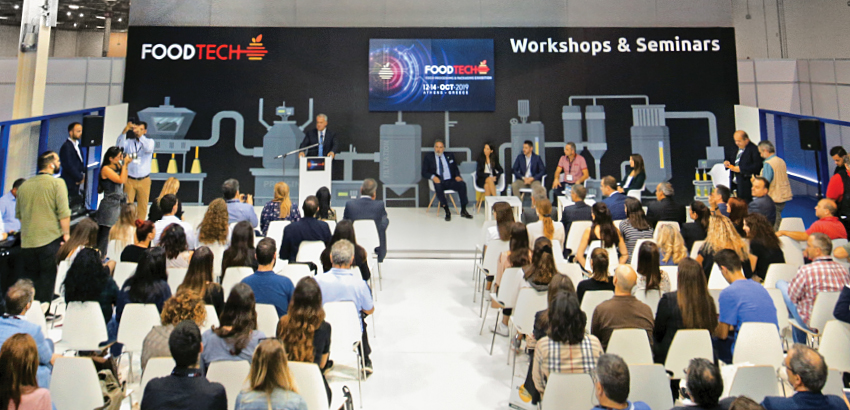 Workshops & Seminars: The next day of the F&B Industry
During FOODTECH 2021 trade show, workshops from industry experts that will address the latest issues concerning the sector as well as topics that have emerged in the post-covid era, shall take place.
Leading speakers, experts, executives of the food and beverage industry, professionals in the fields of production, safety and quality management, marketing, packaging and members of institutions, will share their know-how at the pace required by the market, technological developments and the future of the industry in our country based on the following thematic units:
Application and utilization of Big data analytics in the food and beverage industry.
Production of safe food according to the requirements of the post-covid era.
How to save energy and money and move closer to an autonomous production line.
Replacement of plastics in packaging with materials that follow the latest social and environmental requirements.
Present and future of industrial digital transformation.